Hello and Welcome!
My name is Mina Taliaki and with great joy and fulfillment, I help women to create happy and fulfilling relationships, based on love. Our journey starts with self-awareness. We develop a loving relationship with ourselves, we empower our self-esteem and then we are able to create loving relationships with our partner, family, friends, colleagues and others.
My Vision
My vision is that more and more people realize that the key to a happy relationship derives from the happiness within themselves, which will effortlessly lead them, to a successful life full of abundance, love and fulfilling relations. My goal is to provide excellent and professional Coaching services so that each individual is able to connect with his or her individual unique power to attract and sustain loving relationships.
Resume
Mina Taliaki has a successful career in multinational companies and she has personally experienced the effectiveness of Coaching in a period of time, when significant changes occurred in her life. Through Coaching, she found the real purpose of her life, the practice of Life Coaching and through the journey of self development, she realized that true happiness and love were within herself.  Having this valuable knowledge, she effectively changed her professional and personal life, creating a new reality for her and her family, full of abundance, happy relationships, creation and power.
Today she is successfully dedicated to the practice of Life & Relationship Coaching and through her personal experiences, background and empathy, helps women in Greece and all over the world, to uncover their true potential and create the life they deserve.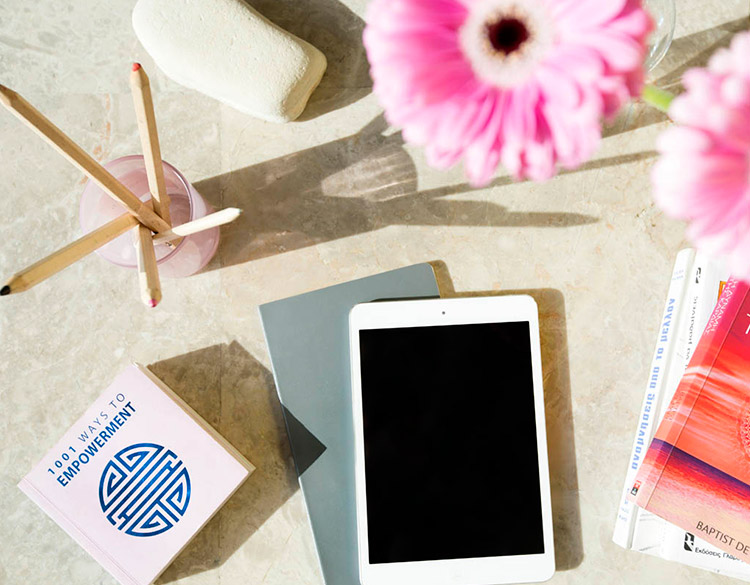 Certifications
Professional Certified Coach, by the International Coaching Federation (ICF)
Certified Life Coach, by the Institute for Professional Excellence in Coaching, in New York
Energy Leadership Index Master Practitioner, by the Institute for Professional Excellence in Coaching in New York
Foundations of Quantum Mechanics
Reiki Practiocioner
Master (MSc) in Management, by Business School of City University, in London
Diploma in Public Relations, by London School of Public Relations, in London
Bachelor in Business Administration, by La Verne University in Athens
Athens College High school, in Athens
Experience
Mina  has conducted  more than 2.000 sessions on an individual and corporate basis
She  works with women in an International level
She has conducted Group Coaching Seminars for Women (Relationship Coaching), Companies (Team building & Energy Leadership Practices), Parents (happy parents happy kids seminar) and for Men and Women, for mind & body Wellness
Coach Mina
"I started my career in corporate business. After a few years, a very close person of mine, encouraged me to experience  the effectiveness of Coaching. Life Coaching led me to find the purpose of my life, which is the practice of Coaching and generally my involvement in personal development, healing and self-awareness processes for people. My experience in multinational companies was crucial and helped in many ways in my sessions, especially when working with business executives. I work with women all around the world, which is exciting, because I learn different cultures.
Life Coaching guided me, to transform all of my relations, starting with the primary relationship with myself. Today, I enjoy fulfilling relationships based on love, acceptance and happiness.  The daily practice of Life Coaching promotes my skills, such as positivity, tranquility, strength, authenticity, determination, intuition, creation, patience and humor. Taking into account my thoughts, emotions and actions, I consciously create my life every day. As I can remember, people were magnetized to me to discuss their personal issues and I felt extremely satisfied, when I was able to listen to them and eventually acknowledge their feelings. The concept that implies that our life is created by chance, no longer serves me. I believe and experience with my clients that "we have the potential to create our own life every single moment", based on the quality of our thoughts and emotions. The journey of personal growth is magical and we define how much we will be enlightened!
-Mina"